Air Pollution Control Devices
We are involved in offering a comprehensive range of air pollution control devices that is designed using cutting edge technology. These air pollution control system are available in standard as well as customized specifications. Air pollution control system meet the varied requirements of air handling applications.
Air pollution control system are used in the following industries:
Pharmaceutical
Power Plants
Foundries
Chemical
Cement Engineering
Under the category of air pollution control system, we also offer a wide range of scrubber technologies to meet clean air norms.
The scrubber technologies offered by us is enlisted below:
Jet ejector scrubbers
Packed wet scrubbers
Centrifugal blowers
Bag filters and Cyclones
Venturi Scrubbers & Particulate collection systems
Acid Fumes scrubbers & exhaust systems
Air Pollution Control Equipment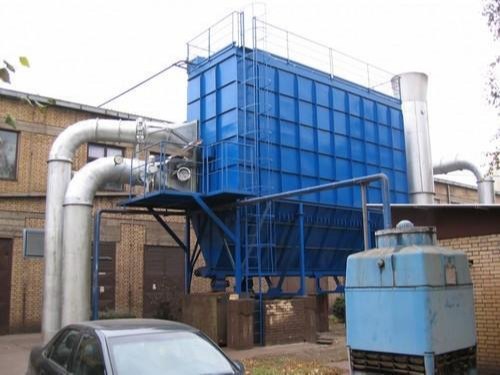 Air pollution control equipment removes and eliminates a wide variety of pollutants, known as volatile organic compounds (VOCs) and hazardous air pollutants (HAPs) including sulfuric fumes, gases, odors and vapors from the atmosphere. VOCOs and HAPs cause serious environmental and biological damage resulting in smog, acid rain, carbon emissions and global warming , but they are reduced or eliminated by air pollution control equipment.
To remain in compaliance with federal emissions regulations, facilities must install emission control systems to keep air pollution output below levels specific to facility size and pollutant type. Oxidizers perform a process in which air pollutants such as hydrogen sulfide are broken up and reformed into safe,non-toxic carbon; this process, called oxidation, is performed by burning air pollutants and is at the heart of most of these systems. Depending on the type of air pollution being controlled, facilities may also use wet scrubbers, mist collectors, electrostatic precipitators, odor control systems or simply air filtration systems. Automotive, agricultural, petrochemical processing , mining, pharmaceutical and most industrial manufacturing facilities requires air pollution control systems to regulate air purity inside the facility and without . To recuperate the some of the cost of running this equipment, many manufacturers use heat recovery systems as well.